The contoured surface and versatility of 2 loft heights help make hotel beds more comfortable—especially for those who suffer neck, back or shoulder pain.
Price: € 99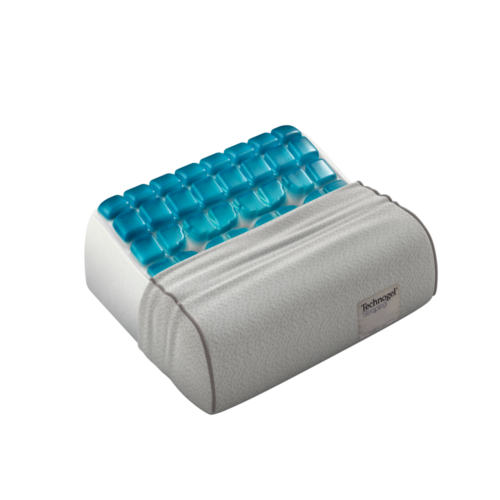 Anatomic Travel Pillow Details
Compact enough to fit conveniently in your luggage, the Technogel® Sleeping Anatomic Travel Pillow is made to help alleviate tossing and turning in hotel beds so you get a good night's sleep no matter where you go.
Calming and cooling, this small gel pillow helps you enjoy rest and relaxation in the car, on the train or plane, and for a quick nap at the office too (shh—we won't tell). Stop by a store near you to pick up your ideal travel companion.
Technogel molded to memory foam base

Benefits of a full ergonomic bed pillow in a compact size 




Biocompatible, non-toxic, virtually odorless

Made in Italy


3 year warranty
Available sizes
33 x 29 x 7 cm
33 x 29 x 9 cm
33 x 29 x 11 cm